Organic Ischitan Lemons 1kg
Original organic lemons from the island of Ischia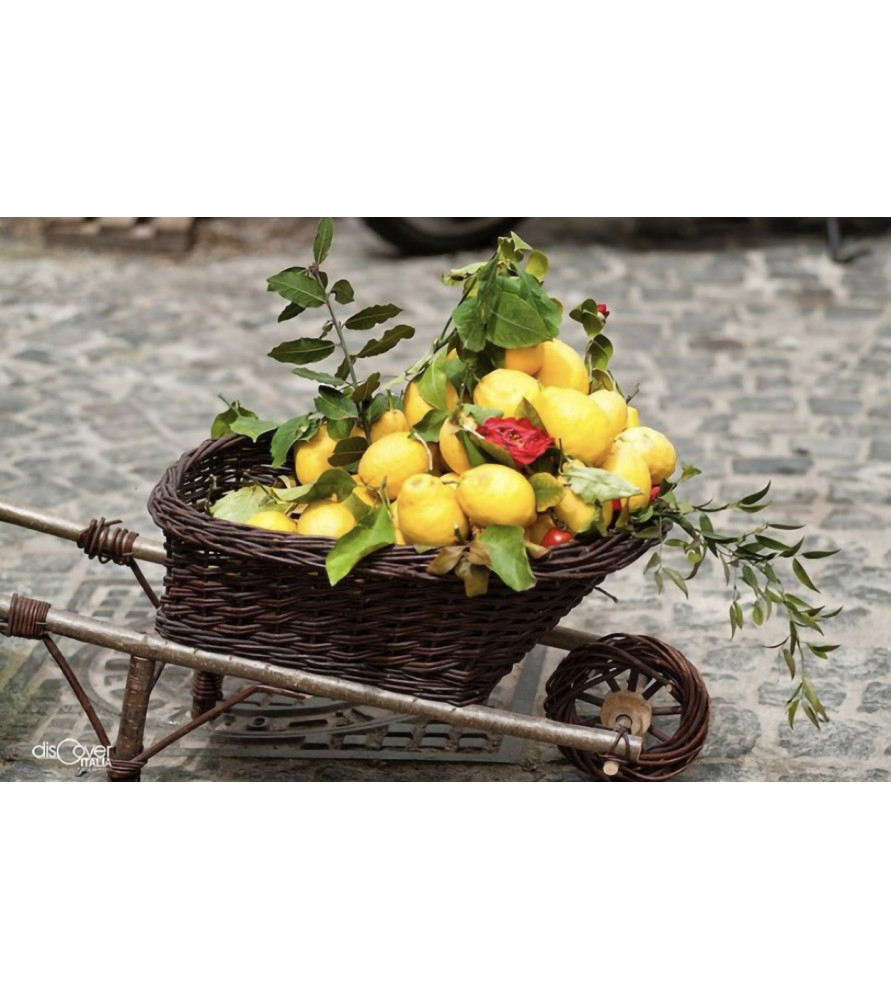 Organic Ischitan Lemons 1kg
Original organic lemons from the island of Ischia

Politiche per la sicurezza (modificale con il modulo Rassicurazioni cliente)

Politiche per le spedizioni (modificale con il Modulo rassicurazioni cliente)

Politiche per i resi merce (modificale con il Modulo rassicurazioni cliente)
The lemons grown in Ischia are special lemons for the warm temperatures of the sun and the air. Growth is influenced by the sea breeze and the volcanic land of our island.

Each season has its colors and scents, but in Ischia lemons are always present in fact we call them four seasons. Without using chemicals to accelerate their artificial maturation or wax them. You already know us: we keep lemons on the tree, in a 100% natural way, in a few periods of the year the lemons can still be slightly green, because they have not yet fully ripened, but they are still excellent to be consumed.

The lemons are harvested directly from the trees at the time of order, packaged and shipped the same day.
Azienda Vitivinicola Colella Giosuè

Politiche per la sicurezza (modificale con il modulo Rassicurazioni cliente)

Politiche per le spedizioni (modificale con il Modulo rassicurazioni cliente)

Politiche per i resi merce (modificale con il Modulo rassicurazioni cliente)