Aquavitae
Regenerating tonic lotion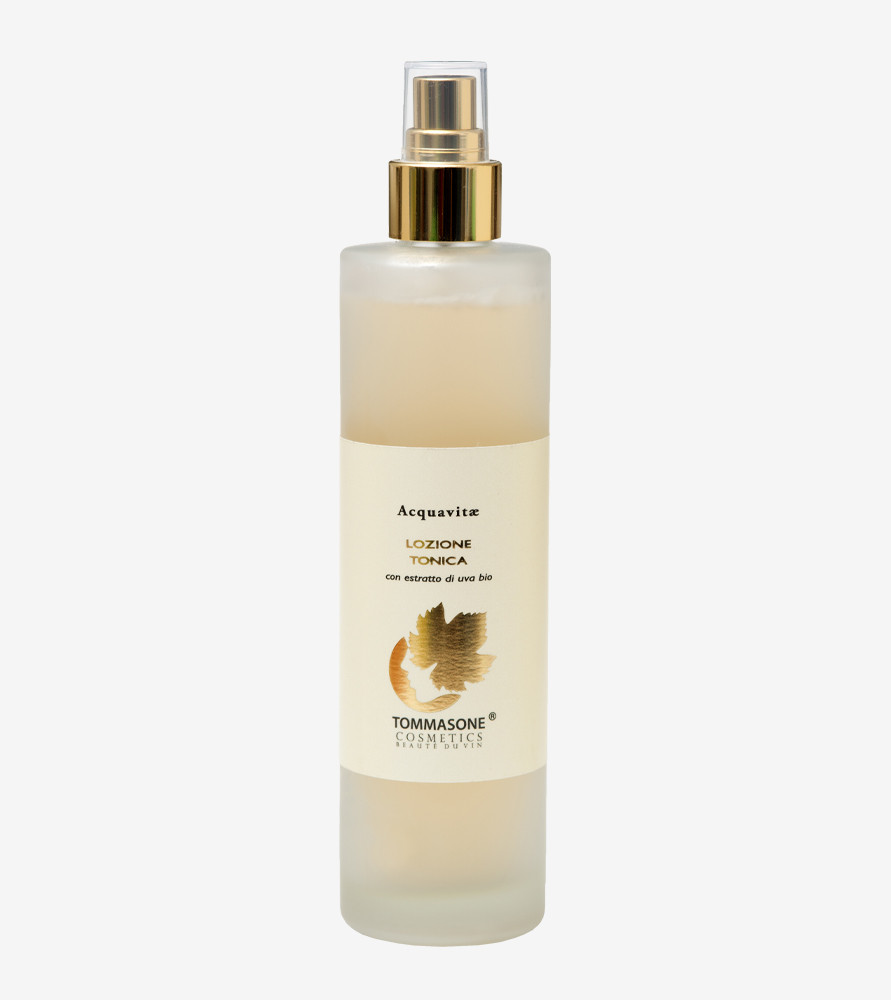 Aquavitae
Regenerating tonic lotion

Politiche per la sicurezza (modificale con il modulo Rassicurazioni cliente)

Politiche per le spedizioni (modificale con il Modulo rassicurazioni cliente)

Politiche per i resi merce (modificale con il Modulo rassicurazioni cliente)
Toning lotion with marked moisturizing properties, also suitable for delicate and easily reddened skin. Excellent for counteracting sagging skin.

Contains calendula extract and organic white grape extract.

How to use: after cleansing with VinRemove, spray on the face and let it absorb with a light pressure of the fingertips. Do not rinse. Recommended in the morning and in the evening.

Packaging: 200ml Eco-Spray frosted glass bottle.

Politiche per la sicurezza (modificale con il modulo Rassicurazioni cliente)

Politiche per le spedizioni (modificale con il Modulo rassicurazioni cliente)

Politiche per i resi merce (modificale con il Modulo rassicurazioni cliente)
You might also like
Moisturizing and toning mask

Grape that takes care of your face every day


Face cream, daily anti-aging ritual for a more beautiful, luminous and young skin. It gives an immediate sensation of hydration and smoothness and, thanks to the richness of functional substances, has an important soothing action.